Warning: Dirty Pictures
Just for Harvey, I have some dirty pictures in the extended entry.
This is what happens when you try to drop off a washing machine without taking into account the 4" of rain that fell the previous three days.
So without further ado, here is what my blogless father and I had to get the truck out of. Fortunately, my Jeep (sorry no picture) was a usefull asset.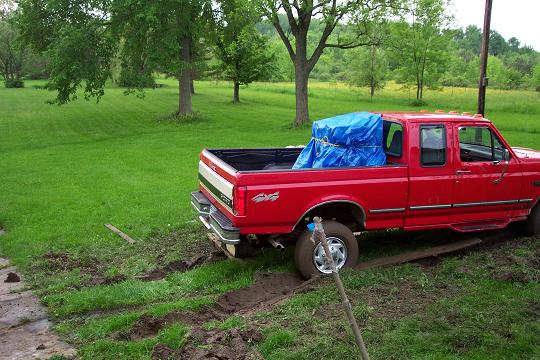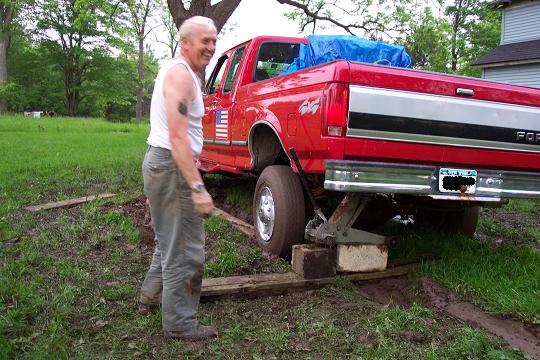 "What was I thinking?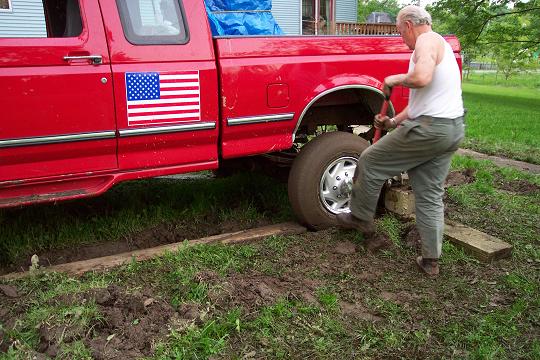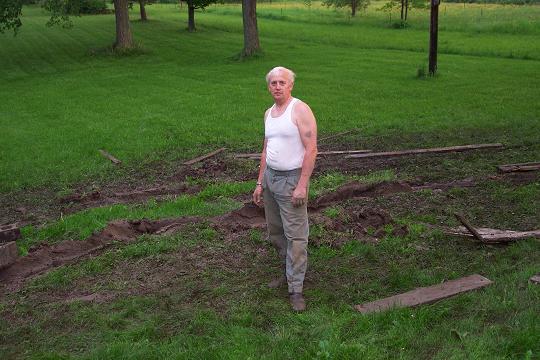 At the end, my blogless father surveys his new corduroy back yard.

Posted by GEBIV at May 27, 2004 05:45 PM