Evil Glenn's Madness is Spreading!!!!
Photographic evidence has shown that Evil Glenn's penchant for blending puppies has spread to the East. They've even started blending in China!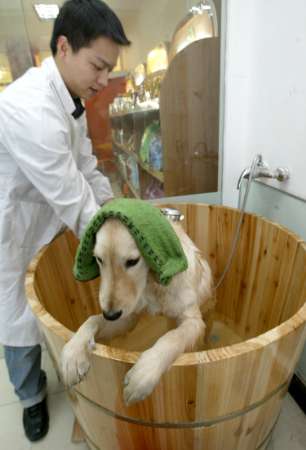 Here we see a large dog being stuffed into an industrial blender for the mass production of puppy shakes. Where will the madness turn up next?
UPDATE: Actually, now that I think about it, canines have long been on the menu in the Orient. But they've never used blenders before!
Posted by GEBIV at February 9, 2005 05:36 PM